Liberty Street - 2nd Story Theater
Warren, Rhode Island
This handsome Early Victorian brick structure with Italianate detail was designed by Providence architect Thomas A. Tefft. It was dedicated in 1848 as the town's first public high school and is the third oldest high school in Rhode Island. Warren's 2nd Story Theatre purchased the building in 2013, and retained the services of Newport Window Restoration for the complete restoration of the building's doorway which was damaged beyond use. Our process is detailed below the gallery: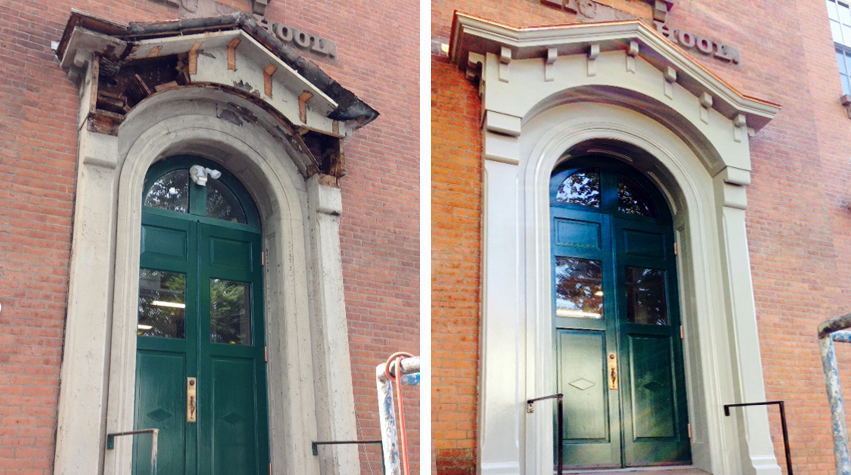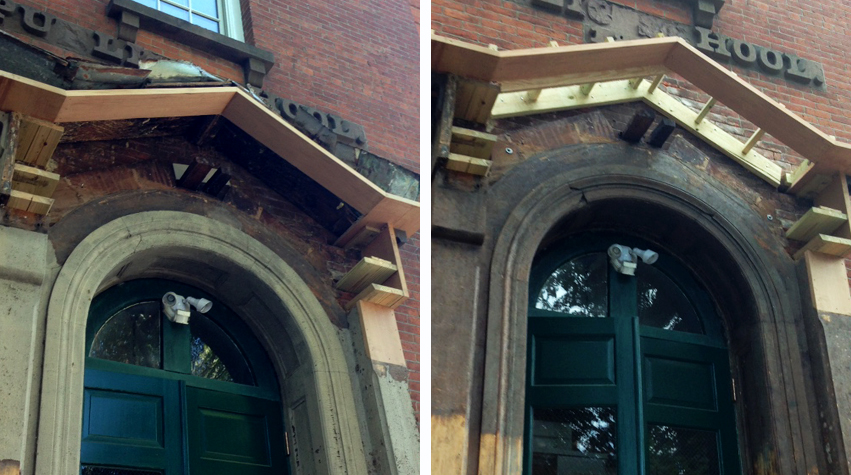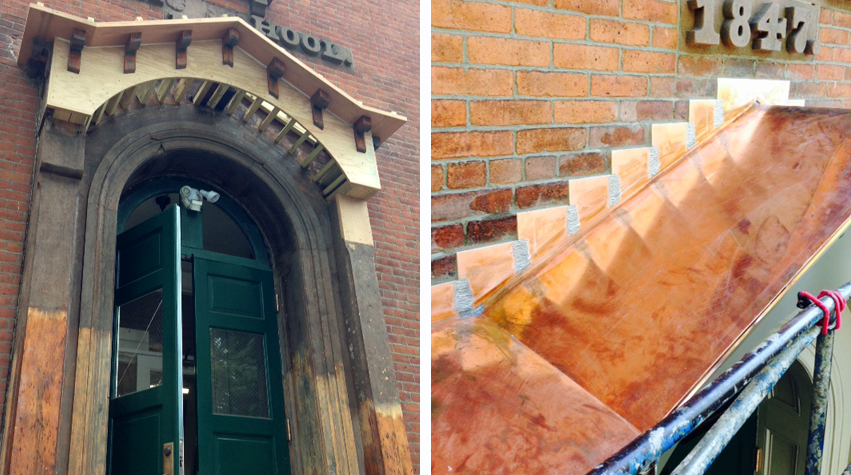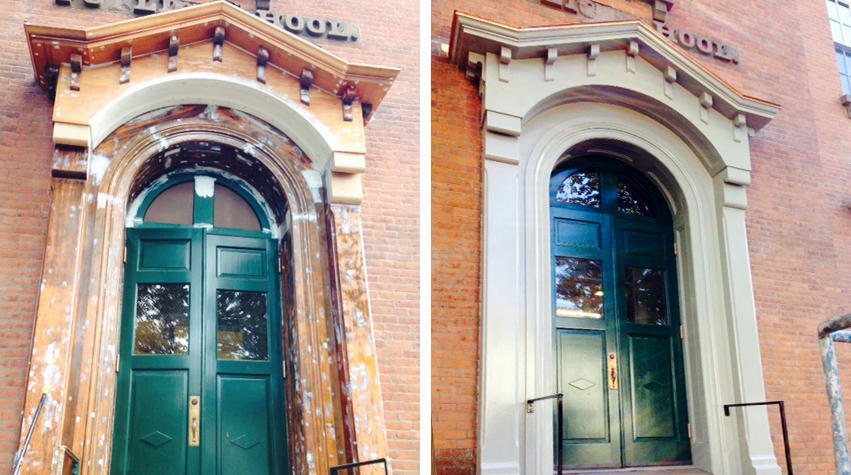 Restoration Process:
The damaged areas of the doorway were dismantled, setting aside pieces that could be saved.
Replicas were made of the various moldings/details that were beyond salvage.
Because the existing substructure (frame) was damaged beyond use, a new structure was built and attached directly to the brick.
The facade was rebuilt using a combination of marine plywood, mahogany and red cedar.
The roof was reconstructed using solid plywood covered with ice and water shield. We installed a copper cap, which was counter-flashed into the brick with copper step-flashing.
The old paint was stripped from the entire doorway, and the old wood was thoroughly prepared. We applied one complete coat of a two part epoxy primer, and filled any imperfections with a two part epoxy filler (Smith System).
The whole rebuilt doorway was then thoroughly sanded to make smooth, and two coats of oil based primer were applied.
We sanded the primer with 220 grit sandpaper, and applied two coats of high gloss finish paint.
We replaced the broken quadrant glass in the transom.